Asa is as Real as Ever Talking About her Personality, Love & Dating, and Being a Woman with Schick Magazine.(Posted By Jenniejoe)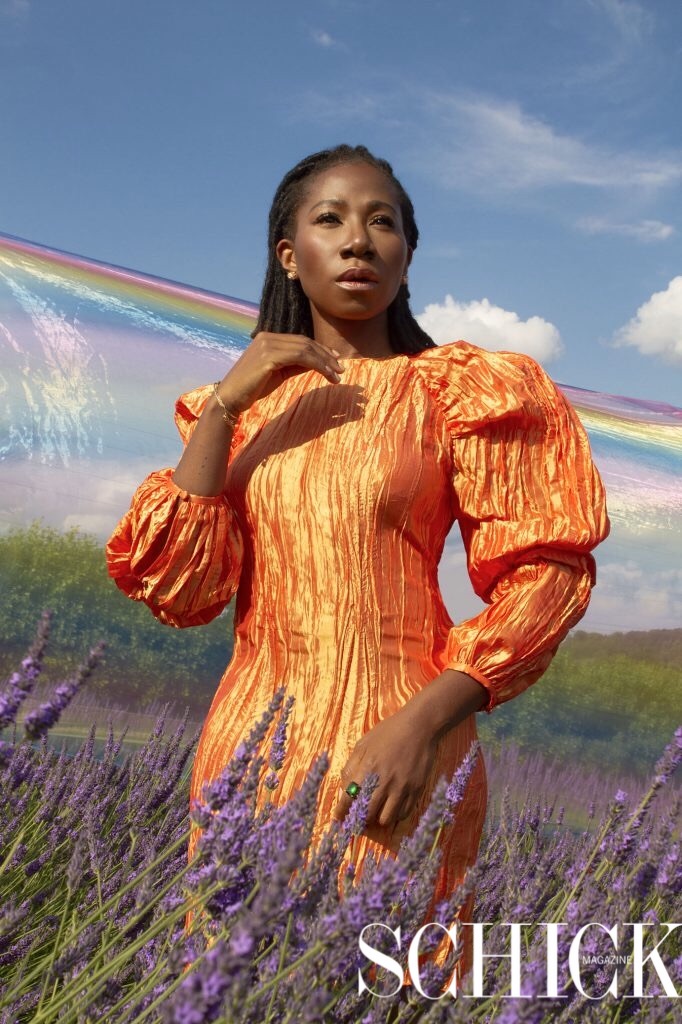 Award-winning singer Asa who is the cover girl for the summer issue of fashion and lifestyle magazine, Schick Magazine, opens up about her personality, love and dating and her music.
Missed the cover for the latest issue? Click here to see it.
The quarterly publication, for smart, stylish and successful African women delves into Aṣa's life and work, discussing her five-year hiatus from the music scene, the cultural influences that have shaped both her and her craft, and the real change she wants to see in Nigeria.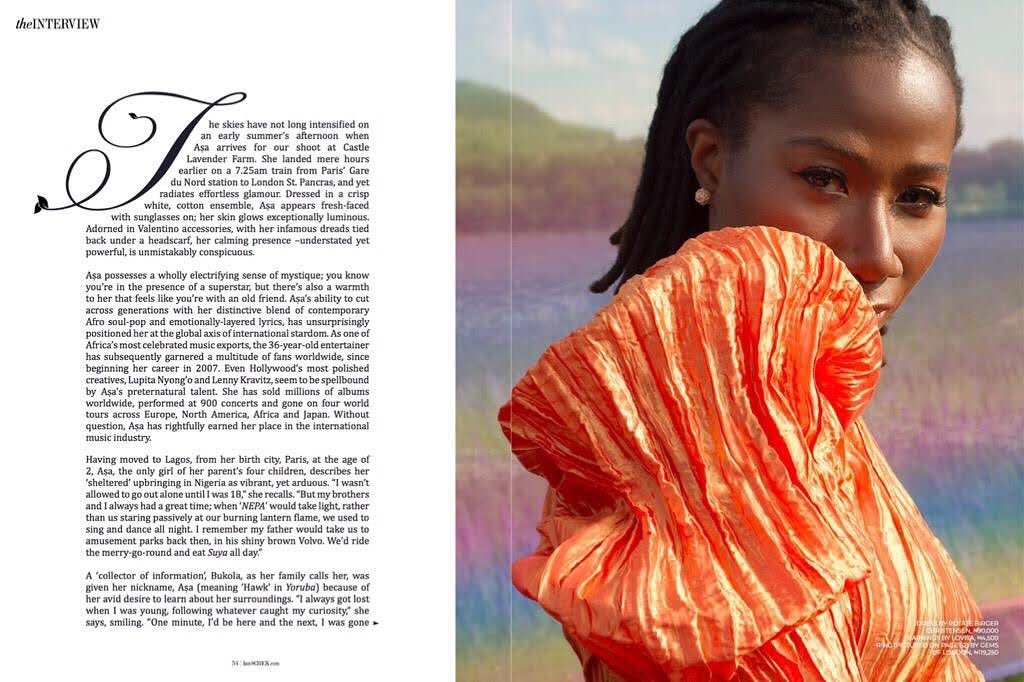 See excerpts from her interview below;
On Music:
"Music is subjective, some will like what you do, and some won't. One day, you're in a 5-star hotel, the next, in a below 1-star hotel. Life is full of ups and downs, and that's what makes it stimulating. I think the most important thing is never to lose sight of who you are and your purpose in life."
On Her Personality:
"I don't take myself too seriously. People think I'm a little uptight, but I like meeting and learning about people. Once we get past the introduction, I end up becoming the class clown!"
On Being a Woman:
"You are simply an angry feminist. No one looks at the fact that being a strong woman is the influence of good parenting and society."
On Love & Dating:
"It's either guys think they aren't in your league or you have 150 sailors waiting at every port to swoon at your feet! Either way, it can be quite lonely and difficult to find someone who doesn't mind taking the back seat to see you grow and wilfully take you for all you are."
Credits:
Photography: Seye Isikalu
Creative Direction & Styling: Titi Adesanya
Hair: Janet Nwose
Makeup: Violet Zeng
Location: The Hop Shop, Castle Lavender Farm, Kent
Follow us on all social media platforms @citisoundinc