Gokada teams up with SociaLiga for the Premiere of 'Match Day 6' | August 17th.(Posted By Jenniejoe)
SociaLiga, a Sports Entertainment Company is pleased to announce its partnership with Gokada, Nigeria's on-demand ride-hailing company for its upcoming event: SociaLiga Match Day 6.
The aim of SociaLiga's partnership with GoKada is to expand both brands exponentially and increase business reach while still providing world-class service to their respective clientele. In a statement to the Press, Olaniyan Caxton-Martins, the CEO of SociaLiga spoke about the importance of the partnership; "With GoKada being the future of transportation in Nigeria and SociaLiga, the premier lifestyle initiative, we are excited about this partnership because both brands would create opportunities for individuals to realize their dreams and help nurture young and passionate youths on how to fully harness their skills into becoming champions." While a representative of Gokada revealed that the company's partnership with SociaLiga is a deliberate attempt at safely and quickly getting young people to social events like SociaLiga MD6 as opposed to spending quality time in gridlocks and traffic.
SociaLiga MD6 is a sports and social gathering event organized by The SociaLiga and is set to be held on the 17th of August 2019, at Children International School, Funke Zainab Crescent, Lekki Phase one, Lagos.
Date: Saturday, August 17th, 2019
Time: 10 am
Venue: Children International School, Funke Zainab Crescent, Lekki Phase One, Lagos.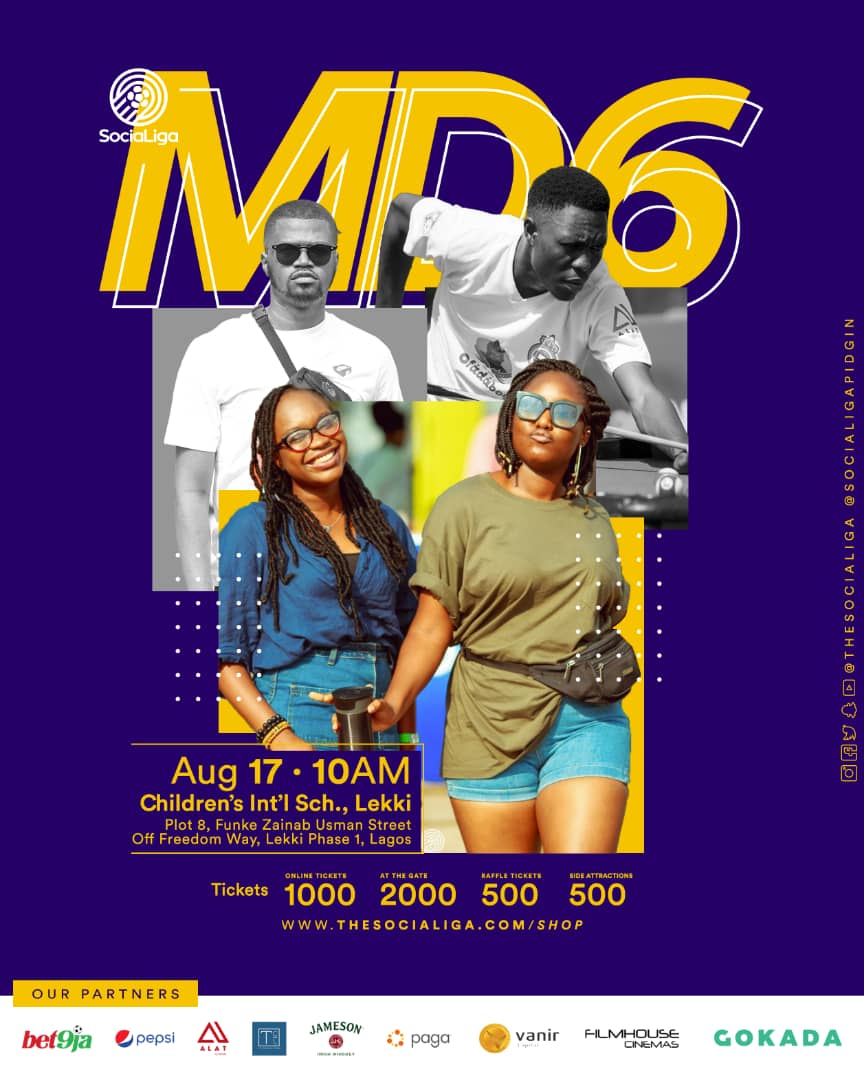 The Match Day hopes to bring people together by creating an ambiance where people can network and enjoy fun activities.
For ticket purchases, kindly visit www.thesocialiga.com/shop
For more information kindly visit our website, www.thesocialiga.com or send an email to hello@thesocialiga.com.
Follow us on all our soacial media platforms @citisoundinc