Check Out What People are Saying About Nicky Minaj's Upcoming Performance in Saudi Arabia
Nicky Minaj performance in saudi arabia has left fans are surprised. While some people can't wait to see her perform, others are angry that a musician who 'promotes sex' through her music has been invited to a place like Saudi Arabia.
Although Saudi Arabia is known to be a highly conservative nation, the Crown Prince Mohammed bin Salman aims at a sweeping liberalization drive and this has led to the establishment of new cinemas, concerts and sporting extravaganzas.
In the bid to shed decades of restrictions on entertainment, organizers of the Jeddah Season Cultural Festival have announced that Nicky Minaj will be performing at the concert this July.
Robert Quirke, an event organizer said that "Nicky Minaj is going to be actively on her social media, she'll be posting right from the stage in Jeddah and at her hotel in Jeddah, everyone is going to know that Nicki Minaj has landed in Saudi Arabia."
This announcement has received a lot of reactions from people, who believe that Nicky should not be allowed to perform in 'Islam's holiest city'.
BBC reports that a woman wearing a headscarf questioned why the authorities were welcoming the rapper, while requiring that Saudi women wear the abaya – a long loose-fitting robe used to cover their bodies in public.
"She's going to go and shake her ass and all her songs are indecent and about sex and shaking ass," she said. "And then you tell me to wear the abaya. What the hell?"
The news has also brought joy to some people, one of which posted on Twitter saying "My dream has come true".
The recent loosening of restrictions on many forms of entertainment is part of Mohammed bin Salman's ambitious plan to diversify the country's economy.
Read people's reaction on twitter:
All the performers who are performing at the Jeddah music festival in Saudi Arabia including @NICKIMINAJ are embarrassing our industry. In the 80s we successfully blockaded South Africa's due to apartheid. The killing of gays, subjugation of women and blatant disregard for
Human rights are reasons now we need to come together again and blockade Saudi Arabia until they abandon a theocratic terror and embrace human liberty. Nicky Minaj, Liam Payne, and Steve Aoki are crossing the picket line and need to be publicly disavowed.6:06 AM – Jul 4, 2019Twitter Ads info and privacySee N8's other Tweets
Yahya@Smuko92 · 8hReplying to @Peter00131969 and 3 others
If you are calling Nicky Minaj "civilazation" then id rather not be apart of it. One more thing, hubris is a disease that can consume the host, be careful.
I couldn't care less about Nicky Minaj, and I'm not being arrogant. It's widely known how freedom in Saudi Arabia looks like. I'm just wondering when this society will become developed enough to introduce some real positive changes.8:22 AM – Jul 4, 2019Twitter Ads info and privacySee Peter's other Tweets
All the performers who are performing at the Jeddah music festival in Saudi Arabia including @NICKIMINAJ are embarrassing our industry. In the 80s we successfully blockaded South Africa's due to apartheid. The killing of gays, subjugation of women and blatant disregard for6:06 AM – Jul 4, 2019Twitter Ads info and privacySee N8's other Tweets

Rapper Nicki Minaj to headline mega music festival in Saudi Arabia https://reubenabati.com.ng/index.php/component/k2/item/6836-rapper-nicki-minaj-to-headline-mega-music-festival-in-saudi-arabia …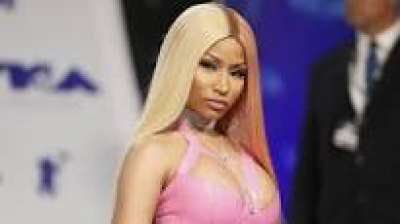 Immanuel Ibanga@IbangaImmanuel
Nicky Minaj, Saudi Arabia? Hope Islamic fundamentalist won't despatch suicide bombers
follow us on all our social media handles